Hyderabad has emerged as a new hub for management education in the recent past. It is now home to some of India's most prestigious business schools. In addition to the high-quality education and job market, Hyderabad has also become synonymous with an indulgent lifestyle. For aspirants of MBA studies, this is the perfect place to find out about some MBA colleges in Hyderabad they can get into based on their CAT and CMAT scores.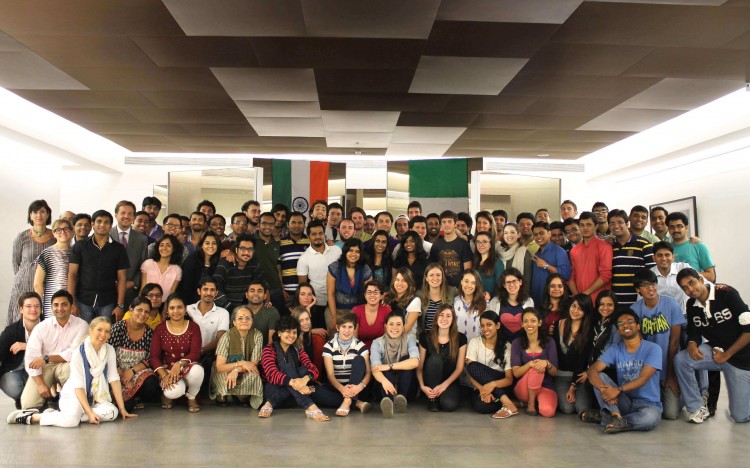 1. ICFAI Business School (IBS)
Established in 1995, the ICFAI Business School, commonly known as the IBS Hyderabad, has become one of the best business schools in the country. Recently accredited by the AACSB, the IBS Hyderabad is now at the 3rd position for Private MBA by Times 2021. An institution that has prided itself in delivering the best business education, IBS imparts a holistic development to all its students.
After graduating from IBS Hyderabad, students will feel prepared for an exciting career, made possible by the top recruiters that come here and the 54000+ alumni network. MBA aspirants can now apply to IBS Hyderabad with both CAT as well as CMAT scores.
2. Institute of Management Technology (IMT)
Ranked 17th among India's top 100 private B-schools by EW 2020-21, the IMT Hyderabad is one of the youngest colleges in India to be counted among the best MBA schools in India. Established in 2011, the IMT Hyderabad is a constituent of IMT Ghaziabad. The two-year Post Graduate Diploma in Management (PGDM) is now one of the most sought-after programs for MBA applicants.
With a significant placement record, IMT also has an exceptional infrastructure and learning environment. With a valid CAT or CMAT score, you can apply to IMT Hyderabad and witness tremendous professional growth.
3. Institute of Public Enterprise (IPE)
A community regarded for leadership, commitment to sustainability, and social impact, the Institute of Public Enterprise (IPE) Hyderabad offers a dynamic environment for management students. Ranked 19 in All India Best B-School by Times B-School 2021, IPE Hyderabad offers a range of PGDMs in different subject areas, making the course selection very versatile for MBA candidates.
Deloitte, Amazon, Microsoft, ICICI bank are just some of the top recruiters at IPE Hyderabad. IPE Hyderabad invites candidates with either a CAT or a CMAT score for admissions.
4. GITAM-Hyderabad Business School (HBS)
Ranked among the top 100 business schools in India by Outlook 2020, GITAM-HBS offers a unique MBA program to students. The program comes with a dual specialization, with a compulsory Marketing module and a choice from Finance, Human Resource Management, Business Analytics, or Operations & Supply Chain Management. Students can also opt for the exchange program with the University of Nebraska-Omaha.
With advanced infrastructure, GITAM-HBS provides students with the opportunity for a cross-functional career and prominent placement opportunities. The MBA program offers a highly customized experience, unlike any other program. Candidates aspiring to pursue an MBA at GITAM-HBS can apply to the institution with valid CAT and CMAT scores.
5. Woxsen University
Woxsen University is a privately-owned establishment accredited by both AACSB and AMBA. As a relatively young institution, Woxsen has become a very impactful business school in a surprisingly short period. With its spectacular residential campus in Hyderabad, Woxsen has a mix of academicians and industry experts that guide the MBA students through the course of their studies.
Woxsen also has a Trade Tower that helps candidates work on their bold business ideas and enables unprecedented business growth with Woxsen's resources. Aspirants for the MBA program can now apply to Woxsen University with valid CAT and CMAT scores.
Check out the list of MBA Colleges accepting CMAT in Hyderabad at https://www.shiksha.com/mba/colleges/mba-colleges-accepting-cmat-hyderabad